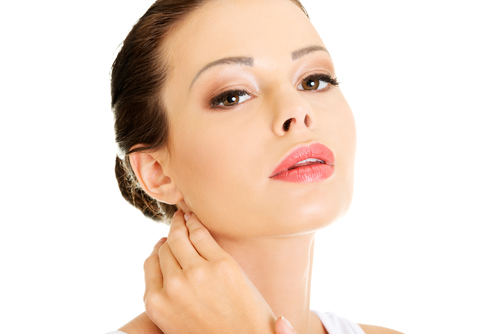 Just because there isn't a way to halt the sands of time doesn't mean you have let the signs of aging continually affect your facial appearance. With over 130,000 facelift procedures performed last year, more and more people are discovering just how easy it is to maintain long-lasting youth in their face.
After carefully researching the facelift procedure and deciding that it is right for you, next comes your very own personalized consultation at our Texas or New Mexico practice. In preparation for your facelift procedure, Dr. Agullo will ask you to do the following:
Avoid Smoking
You obviously know that smoking isn't the best for your health, but did you know that it can interfere with the surgical process too? Smoking constricts the blood vessels, which causes increased inflammation to occur in the body. For this reason, it is best that you stop smoking at least a month before your facelift procedure.
Avoid Sun Exposure
A little daily sun is generally healthy, but it's important that you stay away from the sun's harmful rays as much as possible in the days leading up to your surgery. Tanning beds should be avoided altogether, and if you plan on being outdoors for an extended period of time, be sure to wear a sunscreen of at least SPF 15.
Exercise
Many patients believe that they should avoid working out and simply rest in the weeks leading up to their facelift procedure. Contrary to this belief, you are actually encouraged to get as much exercise as you can to ensure that your body is functioning at its best for the procedure.
Go Shopping
No, we're not talking about going to you're favorite clothing store. Instead, be sure to stock up on over-the-counter medications, such as Motrin, Tylenol, and Advil. Also, don't forget to pick up some fresh produce and lean protein to to give your body the proper nutrients it needs to recover as quickly as possible from facelift surgery.
Make Driving Arrangements
After your facelift procedure is complete, swelling and discomfort will be apparent. Although these symptoms are normal, you will need to make sure you have someone to drive you home from the facility.
If you have any questions about facial cosmetic surgery or wish to schedule a consultation with Dr. Frank Agullo, please call (915) 590-7900 for our El Paso, TX office or (575) 520-5041 for our Las Cruces, NM office. You can also fill out our online contact form to get started. Dr. Agullo is certified by The American Board of Plastic Surgery (ABPS) and looks forward to helping you achieve total facial rejuvenation. We hope to see you soon!