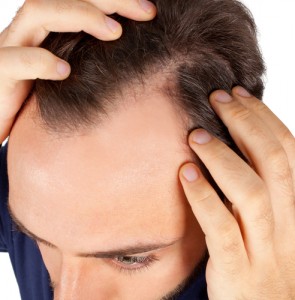 In Dr. Agullo's many years of experience as a hair transplant specialist, he has found that there are some specific facts about the procedure which are not widely known. Read on for the truth about hair transplantation.
1. You may not need hair transplantation to counter hair loss.
Patients often come to Southwest Plastic Surgery with their minds set on undergoing a hair transplant procedure. While a hair transplant provides outstanding results, it may not be ideal for every patient. Before Dr. Agullo recommends a treatment plan, he will evaluate the patient's health history and severity of hair loss to determine the primary cause. Once an accurate diagnosis is determined, Dr. Agullo will recommend one of the following approaches: hair loss medication, laser therapy, camouflage techniques, Protein Rich Plasma (PRP) treatment, or surgical restoration with transplantation. Treatment is also dependent on whether the patient is male or female.
2. There are two methods of hair transplantation.
You may have heard of Follicular Unit Transplantation (FUT) and Follicular Unit Extraction (FUE). Both methods of hair transplantation are very effective for restoring hair, and both procedures involve harvesting grafts of hair follicles from the base of the scalp and transferring them to the area that needs improvement. The difference between these two methods of hair transplantation is that FUT grafts are harvested in a long strip, and FUE grafts are extracted individually. Many different machines can be used to extract the hairs, such as NeoGraft™, ARTAS®, Alphagraft, or manual punches. Both treatments have different advantages and disadvantages, which are discussed in detail here.
3. Hair can be transplanted to grow on scars or other areas where hair is desired.
Many people do not know that scars within the hairline can be restored with hair. Whether the scars are from a facelift, brow lift, or trauma, Dr. Agullo can camouflage their appearance with either hair transplant to the scar, scar revision, cortisone injections, dermal fillers, or laser treatments.
Hair can also be transferred to the eyebrows or to the lower face to create a thicker beard. Those who are considering eyebrow transplant should note that the donor hair from the scalp will continue to grow as if it were still on the scalp, so trimming the brows must become part of the patient's regular beauty regimen.
There are many options for hair restoration that can provide patients with the look they desire. If you are considering hair loss treatment in the Las Cruces, NM or El Paso, TX areas, please schedule a consultation by calling Southwest Plastic Surgery El Paso at (915) 590-7900 or our Las Cruces location at (575) 520-5041. For your convenience, you may also fill out our online contact form for El Paso or our contact form for Las Cruces.