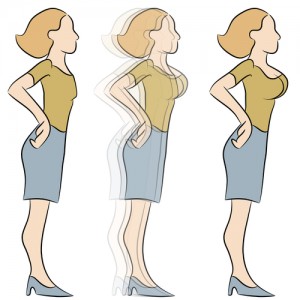 Before undergoing a breast augmentation, patients tend to have many questions regarding breast implants, most notably, which size to choose. Typical questions arise, such as "If I am a B Cup, what size implant do I need to be a full C?" Although women often consider this a very difficult decision, choosing the correct size is much easier than you may think. Although Dr. Agullo will evaluate your body type and discuss your options with a 3D simulation during your initial consultation, there are some helpful tips that can give you a better idea on how to choose the size that is best for you.
Vectra 3D Imaging
Using state-of-the art computer technology, Vectra 3D Imaging takes exact measurements of your breasts, allowing both you and your surgeon to accurately see what your breasts will look like with implants before your breast augmentation is ever performed. Dr. Agullo finds that this is the best way of determining the optimal breast implant size and profile.
Cup Size
A cup size translates to anywhere between 150cc and 200cc implants. Therefore, if you are an A cup and you want to increase your breast size to a B cup, then you need an implant between 150cc and 200cc. If you are an A cup and you want to go up two sizes to a C cup, then you would need anywhere between 300cc and 400cc.
Sizing Systems
Dr. Agullo has a special sizing system in his office at Southwest Plastic Surgery. With this system, you can use specially shaped implant that fit above your breast to give you a good estimate of what your breast will look like after surgery.
Before and After Photos
Viewing before and after photos allows you see actual results of some past patients for whom Dr. Agullo has performed breast augmentation surgery. Even though you may not be able to find an exact "before" picture that matches your breasts, it can give you a visual of the implant size you want for your procedure.
At Home – "Rice Test"
Many patients want to get an idea of the breast implant size at home prior to consultation. The rice test describes the simple process of placing rice in the sock part of a stocking to simulate a breast implant. To make your own homemade implants, fill separate stockings with rice in specific increments using the chart below.
| | |
| --- | --- |
| Measurement of Rice | Breast Implant Size |
| ¼ cup | 60cc |
| ⅓ cup | 80cc |
| ½ cup | 120cc |
| ¾ cup | 180cc |
| 1 cup | 240cc |
| 1¼ cups | 300cc |
| 1⅓ cups | 320cc |
| 1½ cups | 360cc |
| 1¾ cups | 420cc |
| 2 cups | 480cc |
After the socks are filled to your desired size, place them underneath the breasts. The sizes may not be completely accurate, but they will give you an idea of what your bust will look like with different sized implants.
Choosing the size of your breast implant should not be a complicated process, and at our El Paso, Texas plastic surgery practice, our goal is to make your entire experience as easy as possible. To schedule a consultation with our board certified plastic surgeon, Dr. Frank Agullo, please call (915) 590-7900 or fill out our online contact form today.